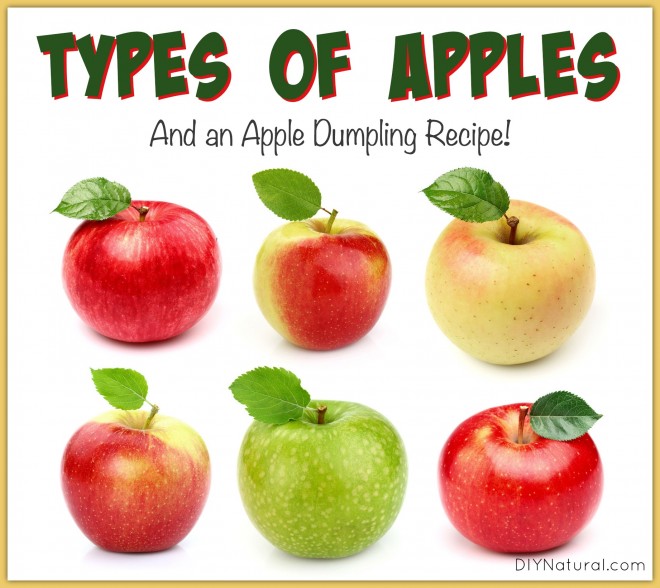 I grew up around apples in Minnesota. I like to say that the apple orchard that became my first real job was the one I'd been going to since before I was born. Literally! My Mom went there when she was pregnant with me (way back in 1963!).  My heart was won over long before we toured Pine Tree Apple Orchard in White Bear Lake, Minnesota when I was in kindergarten. They took us through the cavernous coolers where apples were kept at just the right temperature and humidity, and invited us to each grab an apple (for free??) and taste them for ourselves. We each took one from different buckets and compared what we had found.
Although we didn't know variety differences at that time, it was obvious that there was a difference. Some were crisp, some tart, some soft, and some sweet. These memories carried with me through middle and high school on to after graduation in 1982 when I went to work there in the bakery. It was then that I learned about apples.
Types of Apples
There are many apple varieties in the world from the oldest heirloom types to the newest hybrids. All have different characteristics and traits. It can be confusing unless you know some of the particulars.
Stayman Winesap – A sweet/tart/spicy apple that is best eaten raw or used in salads or baked dishes. A good keeping apple.
McIntosh – A soft apple best used as a sauce apple. Will not "hold" a slice, not firm. Will keep for a time.
Gala – A sweeter apple good for desserts and eating raw.
Haralson – A very tart crisp apple. A great keeper. Often not available until after frost occurs.
Prairie Spy – A great eating apple. A good balance of sweet and tart while being crisp. A good keeping apple.
Fireside – Similar to Prairie Spy, another good keeping apple.
Cortland – Somewhat of a squat apple, more round than tall. This is the only apple that has white flesh that will not turn brown. Keeps for a few months, but then will get mushy. Sweet with a bit of tart.
Delicious – Comes in red and green, can be crisp or soft, and is the most popular eating apple. Taste can vary greatly depending on irrigation. Keeps for a long time if kept cold and at a proper humidity.
Arkansas Black – A good keeping apple in the South. Very dark and sweet with just a hint of tart. Crisp and more dry.
Honeycrisp – One of the newest apples to take the world by storm. Sweet/tart/crisp and juicy – the Honeycrisp has it all.
Fuji – A great keeping apple – stays crisp for the majority of winter if stored correctly. Tart with a bit of sweet. Great texture.
Braeburn – Often coming from Australia, this apple is very similar to the Fuji. Another good keeping apple.
Jonathan – A smaller crisp apple that is mostly tart. Great for pies and tarts. Will get soft after a while. Often crossed with McIntosh to form Jonamac apples. It shares the trait of both parent plants and is usually soft after the first few weeks. Great for applesauce.
Sheepsnose – An old heirloom variety – hard and sweet/tart. An excellent keeping apple.
Russet – Another old variety. Has a skin that looks like a russet potato. It's not pretty, but it's a great apple. Eat them raw or use in desserts.
Dolgo – One of the crab apples that are worth eating. Large and sweet, somewhat tart with a dry taste. Best used for jelly or jam.
Granny Smith – A green apple most often used for pies. Stays firm throughout keeping in the winter. Eat raw with caramel!
Pink Lady – A smaller yellowish apple with pink streaks inside. Fairly soft and sweet. Not a very good keeper.
Wolf River – Another southern apple – dark burgundy, crisp and tart. A great keeping apple.
Pippin – A smaller eating apple, not a very good keeper. Best used within a few weeks of buying.
Wealthy – One of the first apples ready in the fall – tart with a bit of spice.
More Fun Apple Facts
There are a great many more apple varieties out there, some are regional favorites. Some are better for cider, some for pies, and some just for eating. Try one of each to see what you like the best. Grocery stores today make it easy with bins of each apple. You can buy one or a dozen. And most apples are similar in nutrients, but can vary by variety and region. Here are some more apple facts:
An apple contains about ½ cup of water.
Apples contain pectin, a water soluble fiber.
Apples have no fat, cholesterol, or gluten.
Apples are a good source of Vitamin C, potassium, and phosphorous.
While a few apple seeds won't hurt you, avoid eating a lot of them. They contain small amounts of cyanide.
Apple trees are fairly easy to grow, provided you have enough cold. They require a certain number of "chill hours," or hours below freezing, in order for the plant to set flowers and produce fruit.  Some newer varieties that require less chill hours can be grown in warm areas such as Florida.
Apples need to cross pollinate in order to produce fruit. An alternate variety must be nearby for insects to be able to carry pollen from one to the other.
Apple trees are a very important bee tree. Butterflies rely on them as well.
Apples originated in Turkey, but are now grown all over the world.
The US is second only to China as top producers of apples.
Apples are an important cash crop in states such as Washington, Minnesota, Michigan, and here in North Carolina.
In and around Hendersonville, North Carolina there are over 50 apple growers in less than 100 square miles. On Highway 64 going towards Chimney Rock, there are no less than 27 growers on a 15 mile stretch of road. That's a lot of apples!
Apple Dumpling Recipe
No matter how you like your apples, there is no doubt they are good for you. Personally, I like apple dumplings. Here is a really easy recipe:
Ingredients
1 medium apple, peeled and cored (this device makes the job really easy)
a sheet of pie dough twice the width of the apple
walnuts (find organic walnuts here)
cinnamon (find organic ground cinnamon here)
nutmeg (find organic nutmeg here)
a pinch of salt (find unrefined sea salt here)
butter
Directions
Grease a small oven proof pan. Place your apple in the center of the pie dough. Place all of the brown sugar, nuts and spices inside of the core. The amount you use should be in proportion to the apple. Most apple centers will hold about ¼ cup of filling. Place a pat of butter (about a teaspoon) on top and fold the pie dough up over the top of the apple. Brush with a bit more butter and sprinkle with cinnamon sugar. Bake at 350°F for about 25 minutes. Time will vary with the apple you use. You can bake several at the same time which will increase your cooking time a bit. Test for doneness by taking a sharp knife and slicing through the side. If it's soft and the crust is golden, it's done.
What about you?
Do you have a favorite apple? Or an interesting apple tip to share with the rest of us?
*******