We created DIYNatural.com to rediscover the traditional skills of making things ourselves, making them naturally, and enjoying the benefits. Wisdom, and grand folks, instruct us that THIS IS GOD'S WAY!
We soon discovered we weren't alone, and for the last ten years have shared our research with the world. You responded by making DIYNatural.com one of the more popular online resources for simple, healthy living.
The DIY Natural Mission
Our mission is to research healthy living info, compile it, and present it to you in a simple format that empowers you to live a healthier, happier life. God intended natural living; our goal is to promote it.
The DIY Natural Team
Matt – The Visionary
Born and raised in Michigan, Matt graduated from high school in 1993 and went on to obtain a BSBA from Central Michigan University, majoring in Management and Information Systems.
In 1999 the saving grace of Jesus did turn Matthew's heart and eyes toward loving God and you! And to make his new focus a reality Matt had to go the way his gifts led him.
Transitioning, for over a decade, Matt used his education to lead IT departments of numerous small businesses.
Finally, in 2009 Matt created DIYNatural.com and about a year and a half later decided to pursue his passion full-time. The rest is history. This is one of Matthew's ministries.
Now Matt's goal is to create information that helps people live healthier, happier lives. Without harmful, be them legal, drugs. He does this by running DIYNatural.com with his beautiful and talented wife, Betsy.
Betsy – The Rock
Betsy earned a bachelor's degree in Psychology and a Master's degree in Counseling, and for nearly a decade, worked as an elementary counselor.
In 2011, inspired by Matt, Betsy decided to leave behind her counseling career to pursue the work of inspiring others in healthy living.
She wanted to show folks that they can depend on God, and the gifts He gives, to nourish the body, save money, and add a little joy to their lives. Now Betsy loves working alongside Matt to live the DIY Natural lifestyle and share it with you!
Betsy's upbringing laid the groundwork for her to become a DIY addict. As she always says, "Every DIY project empowers me toward the next." She spends her time making natural household cleaners, testing beauty recipes, leading Bible studies, and researching healthy living trends on her computer. She also loves Jesus, frolicking on His beaches, laughing out loud, and reading a good book in the afternoon sun.
Debra Maslowski – Editorial Team
Debra was born and raised in rural Minnesota, on the basic principles of Mother Earth News and the Foxfire books. Her mother and two grandmothers taught her to love the earth and to use what was grown locally. Fate brought Debra to North Carolina and the Appalachian mountains, where her herbal education blossomed. Since 2004 she has lived in the Asheville, NC area, learning from some of the best herbalists in the country.
Debra is an herbalist, a Master Gardener, a certified garden specialist, and a certified naturalist. Over the years she has taught herbal classes at many locations including the local community college in Asheville. She earned the title of Master Soap Maker and has been making and selling soaps of all kinds, along with many other natural body care products, since 1990. In fact, her most popular article is How to Make Soap! Deb's business, Earth Echoes, was based on a single belief: Inspired By Nature. She and her sister Karyn collaborate on the merchandise, from conception to the final product.
Deb's articles on DIY Natural are the perfected progress of many years of trial and error, triumph and failure. As a writer, Deb provides recipes and experiences so you can have fun creating, without the trial and error! Debra plans to be with DIY Natural for many years to come. Explore Debra's articles and recipes.
Katie Vance – Editorial Team
Katie Vance fell in love with DIYs when she made her first batch of soap in 2012. Making natural products is her passion and she loves to share her learning experiences through her writing. Katie obtained a B.A. in English Literature from Seton Hill University in 2012, is a certified aromatherapist, and the founder of The Wise Wife, a website focused on essential oils and natural living.
You can find Katie at her home in Western Pennsylvania experimenting with new DIYs alongside her husband and very active little boys. Explore Katie's articles and recipes.
Sarah Ozimek – Editorial Team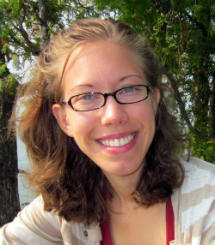 Sarah has been in kitchens for as long as she can remember, starting with her Mother and Grandmother's French Canadian kitchens, extending to cooking at camps and cafes, and 4 years as a professional baker. Interest in her Grandmother's kitchen instilled a passion for culture and heritage, which was the inspiration behind her site CuriousCuisiniere.com, which encourages others to connect with their heritage in the kitchen, by cooking cultural dishes. It's no surprise that Sarah found her way to natural living through the kitchen and through a fascination with the way our ancestors ate and lived. She has a passion for making everything from scratch, from sauces and condiments to bread, snacks, and daily staples to keep her family healthy. Sarah holds Bachelors degrees in English, Journalism, and French.
Explore Sarah's articles and recipes on DIY Natural and read more from Sarah at The Curious Cuisiniere.
Katie Goudie – Social Media Team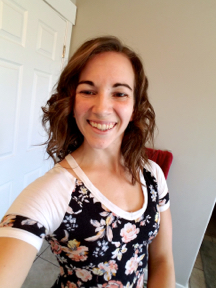 Katie is a mother of 3 (almost 4) girls with a Bachelors degree in Mathematics. With her analytically inclined mind, social media management became second nature almost instantly and she has now been working in this field for over 6 years. What started out as a small undertaking with one client has bloomed into a full business with multiple clients working to help support and manage their social media platforms. From Facebook to Instagram and everything in between, Katie works to ensure we reach the intended audience with new and up-to-date content they enjoy and use in their daily lives.
She loves working DIY Natural and especially likes showing people they can take more control of their daily products and have fun doing it.
Join the DIY Natural Community
If you're looking to connect more you can subscribe to free article updates and check out our book(s).
Connect and share this information however possible to help us change the world!
You can also contact us with your questions, concerns, and advice; we love hearing from the amazing DIY Natural community.
Thanks for your support, encouragement, and effort in helping us change the world for the better!
God bless.