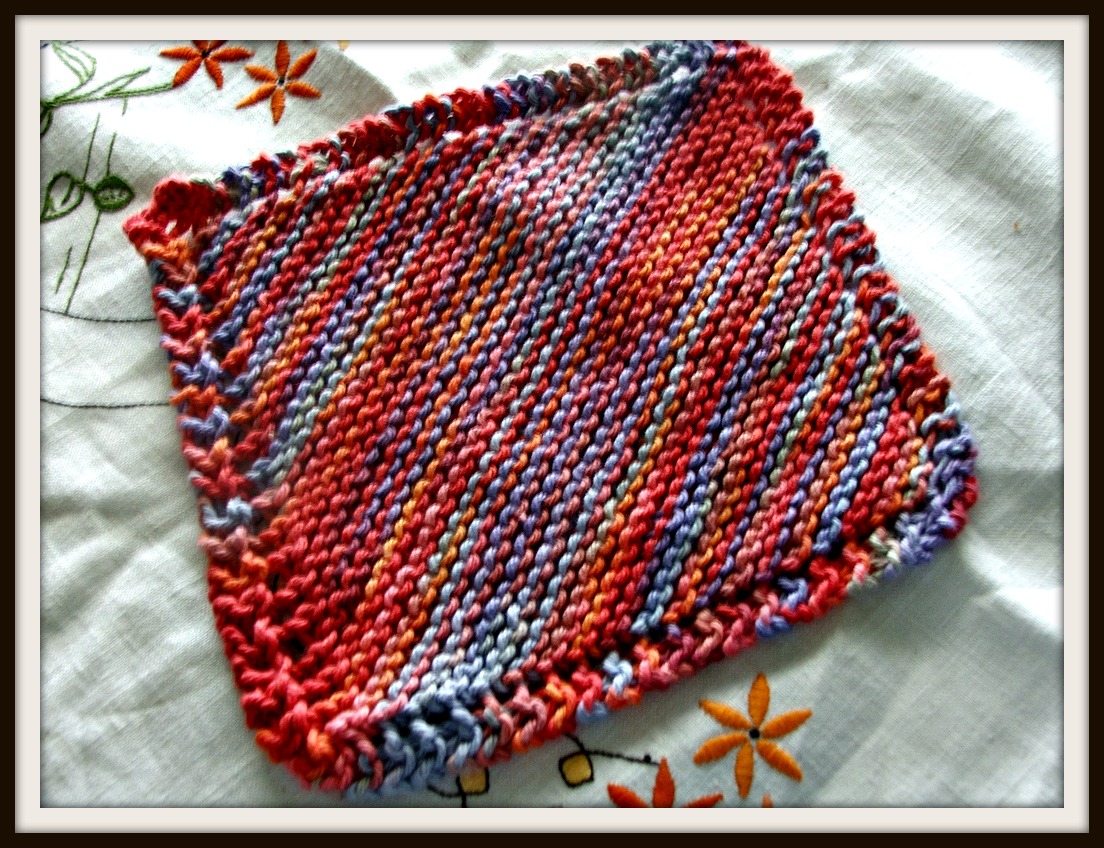 Learn how to knit a dishcloth with a basic dishcloth pattern, how to cast on, and cast off. Also included are links to common knitting terms.
How to Knit A Dishcloth
Generally, we're not knitters. So let's get one thing straight outta the gates. But, learning to knit basic pieces – like this dishcloth – is a skill worth learning. So we learned it, and we're glad we did.
The good news is, you can learn it too, I promise it's easy. To begin with, all you need is a pair of knitting needles, a skein of cotton yarn, a simple pattern, and a darning or yarn needle. Also, we'll hold your hand through the process and help you along using the same simple resources we used to learn.
Note: if you're interested in knitting dishcloths you should also check out how to make wool dryer balls.
What You'll Learn
We'll teach you the following basic dishcloth knitting know-how including:
needle size to use
pattern to use
basic knitting abbreviations
how to start with a slip knot
casting on (aka binding on)
how to do a knit stitch
a yarn over
how to knit two stitches together
and how to bind off (aka cast off).
When you're done you'll have a new skill, the gratification of knowing that you created something useful, and a fancy new dishcloth.
And then another, and another, and another – because once you learn how to make a dishcloth you won't be able to stop knitting! Trust me.
How cool is that, right?
How to Knit a Dishcloth: Grandma's Dishcloth Pattern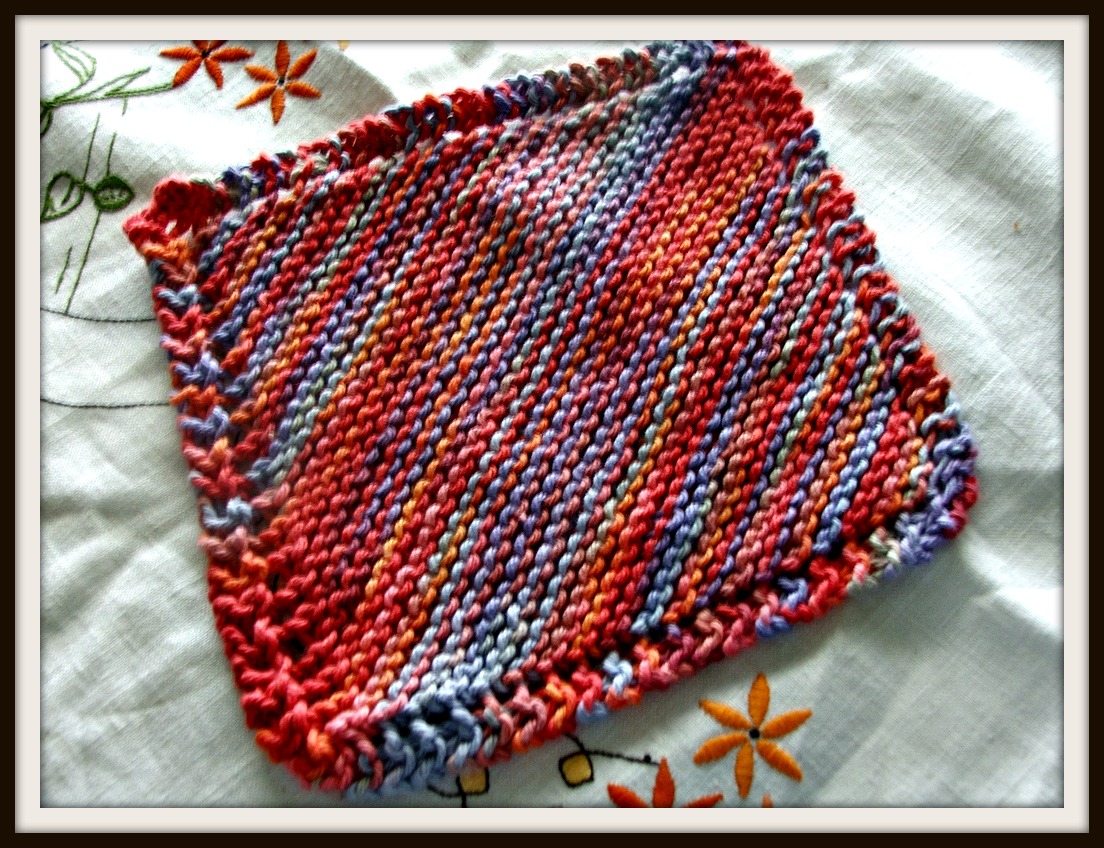 Rating:
Materials:
A skein of your favorite "Sugar 'n Cream" cotton yarn (buy online or at your local craft store)
Size 6 or 7 needles (US) (find needles here)
How to Knit the Dishcloth
Instructions:
Note: you make this dishcloth from one corner, diagonally to the opposite corner.
Cast on 4 stitches.
Row 1: Knit 4.
Row 2: Knit 2, yarn over, knit across the row.
Repeat Row 2 until you have 46 stitches on the needle.
Row 3: Knit 1, knit 2 together, yarn over, knit 2 together, knit to the end of the row.
Repeat Row 3 until you have 6 stitches on the needle.
Bind off, cut the yarn (to about 6 inches), and weave back into the dishcloth using a yarn or darning needle.
Knitting Abbreviations
If you are only going to knit dishcloths and plan to stick to the basics like us you should only need to know the following:
slip knot = an adjustable loop used to begin many cast-on methods
CO = cast on (or bind on)
BO = bind off (or cast off)
yo = yarn over (wrap the yarn around the right needle)
k2tog = knit two stitches together
EOR = end of row
Use this resource to learn all the knitting abbreviations.
Video Tutorials for How to Knit
We tried to pick these skills up from books, but it just didn't work. The best way to learn how to knit is in person or by watching videos.
Start With a Slip Knot
How to Cast On
Learn How to do A Knit Stitch
How to do A Yarn Over
Learn How to Knit Two Together
How to Bind Off
Using and Giving Away You Knitted Dishcloths
You're done, yay! Now you know how to knit a dishcloth and you've never been so excited to do the dishes.
Don't worry if it's not perfect, just keep practicing by making more. It took us two or three tries each to get them looking really good.
Knitting is a useful skill and relaxing hobby so make a bunch of these and give them away as gifts!
*******