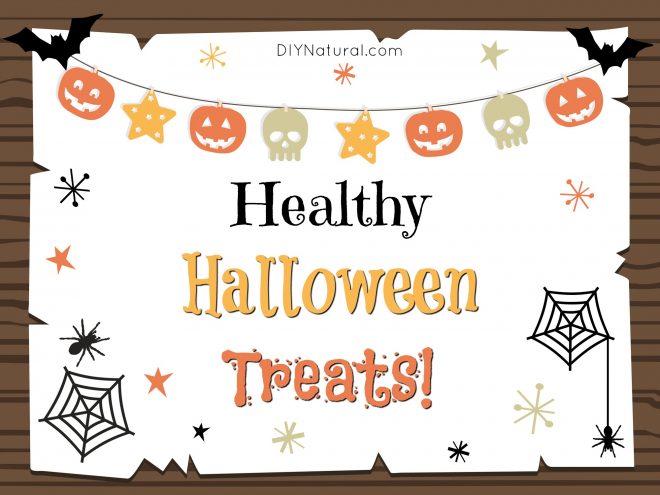 For the past few years we have lived on a busy street without a sidewalk, so we never had to think much about trick-or-treaters. This year, we find ourselves in the opposite situation. We have moved to a quiet neighborhood where trick-or-treaters will be plentiful!
I like to get a head start on holidays, so I'm already looking at candy. Those bags of candy are EXPENSIVE! They are also full of sugar, preservatives, high fructose corn syrup, and worse.
Needless to say, I had to look into healthy Halloween treats as a better alternative. I think it will be nice to have something different, along with some non-candy alternatives that will work for children with food sensitives or allergies.
Below are ten healthy Halloween treats I found. Some are more affordable than others, so I plan to get a mix of the group. I hope you find something that will work for your Halloween treat basket!
Healthy Halloween Treats
Sticker Sheets
These sheets are way better than just getting ONE sticker. At $11.99 for 60 sheets, you can give each sheet to a child and it will cost you under $0.20 for each child! That's a great way to replace candy. Plus, the wide assortment means there will be something for everyone. There's a reason why doctor's offices still pass out stickers to kids – it is sure to bring a smile! (Get them here.)
Organic Natural Lollipops
While these are technically still candy, they are naturally flavored with fruit juice, allergen free, AND USDA Organic, vegan, gluten free, Non-GMO Project Verified, kosher pareve. This large container has 125 lollipops for $16.35. That's only $0.13 per pop. Plus, you sure won't run out! We keep these lollipops on hand for potty training, positive reinforcement, or just a little treat. They taste amazing! (Get them here.)
Natural Lip Balm
Now this option is a little more pricey. At $18.97 for 24 tubes, it will cost you $0.80 each. BUT if you only expect a few trick-or-treaters or if you add them to a basket of various goodies, they would make a good option. I normally am hesitant to DIY for Halloween because you may not know everyone coming to your door and it's good to be careful these days. I wouldn't let my own children eat or use homemade goodies unless I personally knew the person who made them. (Get a box of natural lip balms here.)
Natural Gummy Snacks
These snacks are gluten-free and vegan, plus contain no artificial flavors, synthetic colors, preservatives, or high-fructose corn syrup. For almost $15 you get 24 packs, so about $0.65 each. There was also a $3.00 coupon on Amazon as I was writing this post, so that would make them even less! (Get them here.)
Non-toxic temporary tattoos
Kids love temporary tattoos and they are CHEAP! You'll want to be careful though and choose a non-toxic product as a lot of these come from overseas. You can get Halloween inspired tattoos, or choose another variety like animals, Disney, flowers, or vehicles. (Get them here.)
Glow Bracelets
Glow bracelets are a great option for Halloween! They light up, are easy to put on, and come in a variety of colors. This pack contains 110 glow bracelets for just $7.99. They are non-toxic, non-heat generating, non-flammable, non-radioactive and come in five fun colors. (Get them here.)
Playdough
While I'm not the biggest playdough fan, this is a good option for littler trick-or-treaters. Normally I make homemade playdough, but these individual playdough containers are affordable and fun. (Get them here.)
Emoji Stress balls
Anything with emojis will be appealing to older trick-or-treaters! I found some cute stress balls that are non-toxic and BPA free. (Get them here.)
Halloween inspired pencils
These No.2 pencils are perfect for school-aged children. They are non-toxic and have several different designs. (Get them here.)
Organic Juice boxes
Running around all night can make kids thirsty! These organic juice boxes will be something different and useful. Plus, they are smaller than some of the other brands, which is good for your wallet and easier for kids to carry around. (Get them here.)
What healthy Halloween treats are you excited to hand out this year?
*******